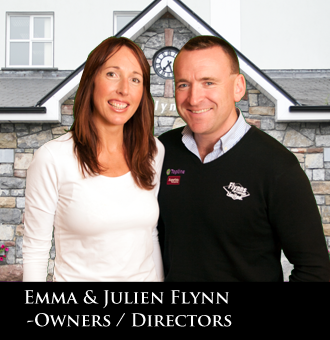 Emma & Julien (Owners/Directors)
Julien & Emma have been owners & directors of Flynn's of Lackagh since 2008 – taking over the very important role from Julien's father and very successful businessman Thomas Flynn.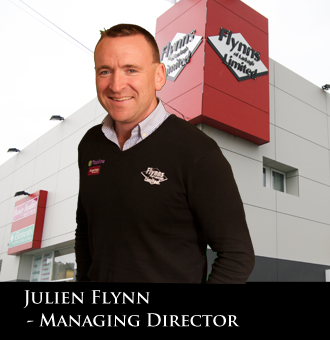 Julien Flynn (Managing Director)
Julien began working in the family business at the age of 12 and since then, he has worked at every level and every available opportunity, giving him a true and thorough feel of the entire business. Juliens education in business and passion in all areas of his own business has always been his driving force. His belief in growing the business and improving the complex facilities is always at the forefront. Julien and his wife Emma hope to continue to steer the business successfully through this current recession and with their strong beliefs in shopping locally, hiring locally and using local suppliers at every available opportunity, they feel this is very achievable.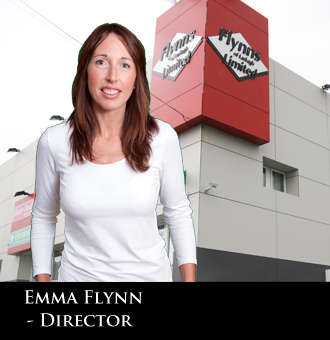 Emma Flynn (Director)
Emma has been involved in the business since 2008 and with a background in Human Resource Managment and Customer Service, her main aim is to ensure both staff and customers are well looked after at all times. High levels of customer service in all departments is a priority both she and her husband Julien believe in.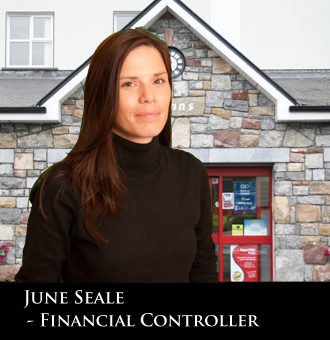 June Seale (Financial Controller)
June Seale joined our team in November 2011 and has been a driving force to ensuring the business runs smoothly, effectively and is both financially stable and capable of growing.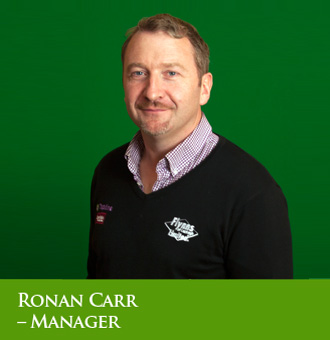 Ronan Carr (Agri Manager)
Ronan Carr has been the Agri Manager since 2008 and is highly educated with a BAgSc. For this reason his knowledge and expertise is a huge asset to not only Flynns but to all of our customers as the free service he provides to many of our Agri Customers is invaluable. Both he and his team are dedicated to ensuring high quality service, high quality products and best prices we can offer.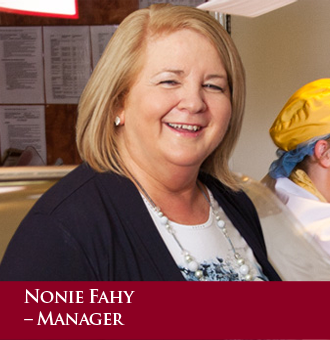 Nonie Fahy (Supervalu Manager)
Nonie Fahy has been an ever present and strong force is Flynns since 1978. Nonie's dedication to ensuring customer service levels are consistently high and her constant desire to improve and grow the supermarket has been a huge part in the successful running of Flynn's Supervalu – whatever your shopping needs, Nonie will do her upmost to ensure we at Flynns Supervalu fulfil them. And deliver for free at the drop of a hat!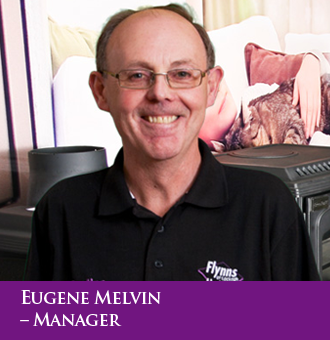 Eugene Melvin (Topline Hardware Manager)
Eugene has had to get through many a recession and has been very willing to change and react quickly to the changes in the economy. Flynns Topline are still very present in the large end Hardware Builders Providers but with the opening of our Newly Renovated Hardware Store in 2011 , Eugene and his team are ensuring the local community have an excellent DIY Store on their doorstep, with that High Level Customer Service Philosophy ever present, throughout the entire store. "Whatever your need we can source it".