Excellent Customer Service & Variety are a necessity within Flynns of Lackagh Ltd. and this approach has helped us to ensure we grow from strength to strength throughout our lifetime.
Flynns of Lackagh Ltd. was set up in 1842 as a Bar and Grocery Store. Since then, through different generations we have grown into a very successful, Topline Hardware Store, Agricultural Merchants and Super Valu Supermarket, and we are still growing from strength to strength, as a family business, now under the Ownership and Directorship of Julien and Emma Flynn.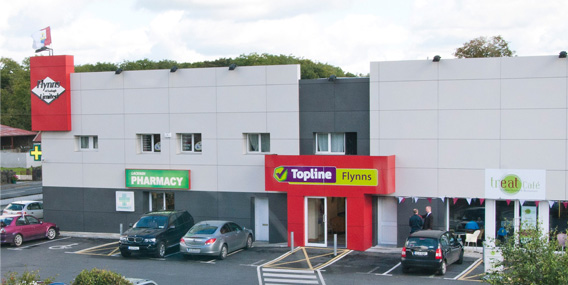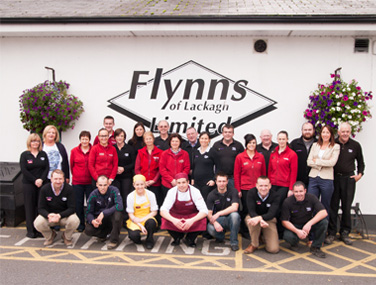 From a staff of just 2 in 1842, we now have a core staff of 75 (most of whom are local) – and we are still growing each year.
Both Julien and Emma are passionate about ensuring Flynn's of Lackagh Ltd. and it's complex are providing not only top quality service, but striving to ensure all your needs are met right here in the heart of the village. Our main aim is to bring all your needs to you, right here on your doorstep. Our facilities are fantastic with ample parking, which in turn leads to less cost on petrol, less time wasted sitting in traffic and more importantly more time for you! This also helps us all Support the very important "Shop Local Approach". Shopping locally provides jobs to your area, helps small
local suppliers grow their businesses and brings in more businesses to service you and your family's
needs.
We have several rental units still available and are very excited about what other businesses we can bring to the community in the years ahead.
We have worked very hard to build our business into a successful shopping complex, with a long list of top quality rental businesses also working hard to bring excellent service and variety to the community.
Lackagh village is a rarity, hosting not only a large variety of businesses to ensure the community has everything they need at their doorstep, but also a fantastic community spirit, with wonderful groups organising various training courses, from computers to all types of music and physical activities for young and old alike. With wonderful facilities in the Museum, Church Hall and The Turloughmore Centre.